Raja Ampat is located in Indonesia off of the west coast of Irian Jaya…literally on the other side of the world (40 hours from Chicago to Bali)!
For 3 weeks during October we were in Indonesia teaching a photography workshop aboard a 111-foot ship.  Our itinerary was to explore and photograph, and we shared the experience with an amazing group of people from all over the world.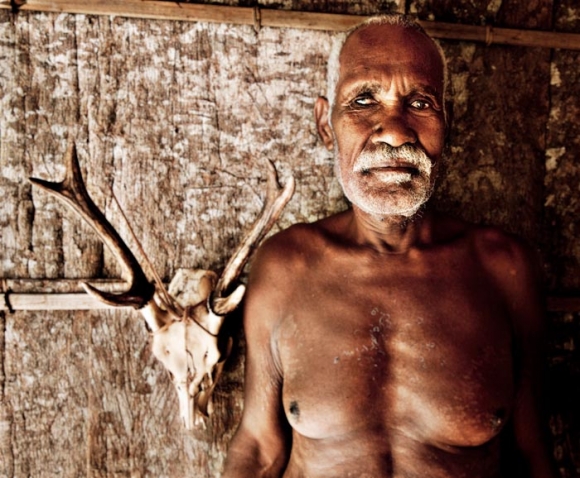 We came across this man who was living off the land on a beautiful secluded beach.  There is little fresh water in Raja Ampat so we saw relatively few people.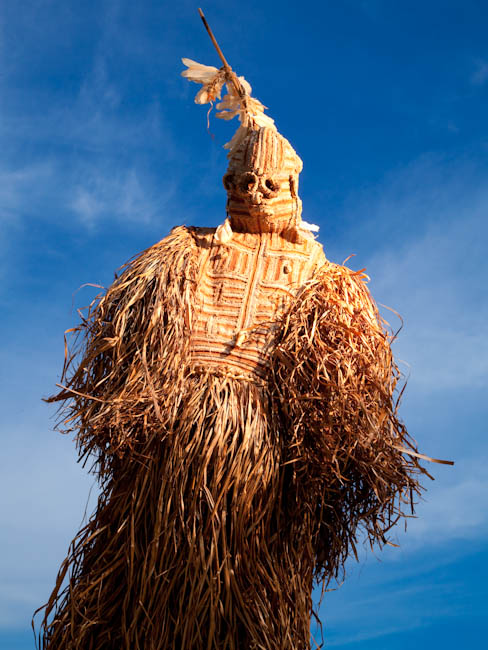 Worn by an Indonesian, this full-body Spirit Mask is from the Sawa village in Northwest Asmat.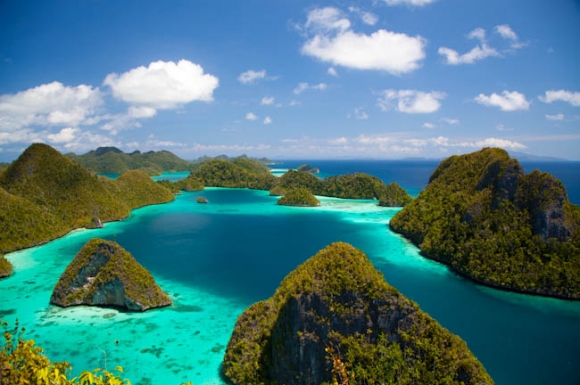 Crystal clear water, gorgeous scenery and perfect weather make Raja Ampat such a unique and exotic location.
Monkeys roam free at the Uluwatu Temple on Bali.  They are infamous for stealing items from tourists.
Local fisherman would hand-hold a single line to fish for Trevally, Spanish Mackerel and Red Trout (among others).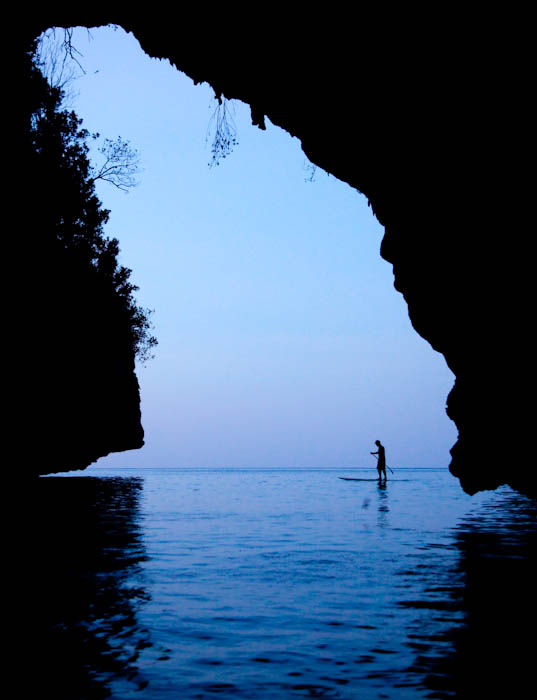 We managed to get some great shots of this paddle boarder from inside a cave home to hundreds of bats…he had the more guano-free position.
The crew on the boat were all surfers, and kind enough to model for us photogs.
The faces of some of the Indonesians we met along the way.
Shooting sunset from an isolated beach we stumbled upon.
Incredible cloud formations filled the enormous sky every day.
Kecak and Fire dance at the Uluwatu Temple on Bali.
No musical instruments are used in a kecak performance – instead, you find about thirty bare-chested men uttering "chak… chak… chak" rhythmically and repetitively.
Paddle boarding in a protected bay (left).  The Kiti Kiti Waterfall provided us with a great lesson on photographing moving water (right).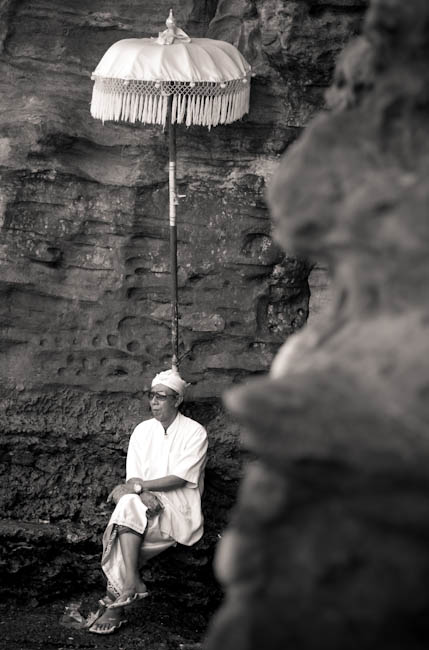 Holy man at Tanah Lot Temple on Bali.  Tanah Lot Temple is commonly referred to as the Floating Temple since it can only be accessed during low tide.
Star trails at the equator.
For this one hour exposure I was facing due East a few miles south of the equator.  The stars in the center of the image go straight up and down because they are in-line with the Celestial Equator.  The stars to the left are arcing around the North Celestial Pole and the stars to the right are arcing around the South Celestial Pole.  This type of star formation can only be achieved along the equator.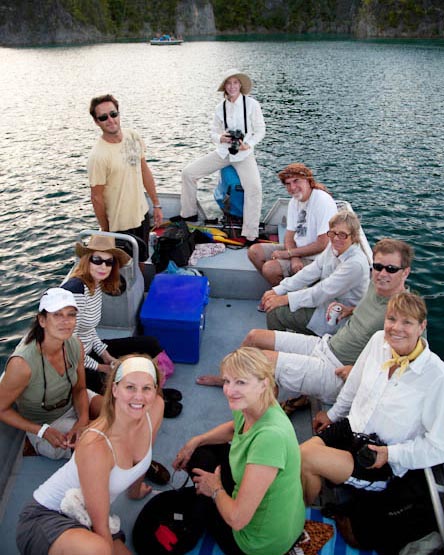 Exploring the area for photo ops in the "Tin boats".
The 111-foot INDIES TRADER IV was our home for the workshop.
While on Bali we stayed at the Four Seasons, where we did an architectural shot of our villa…the most amazing place we have ever stayed!