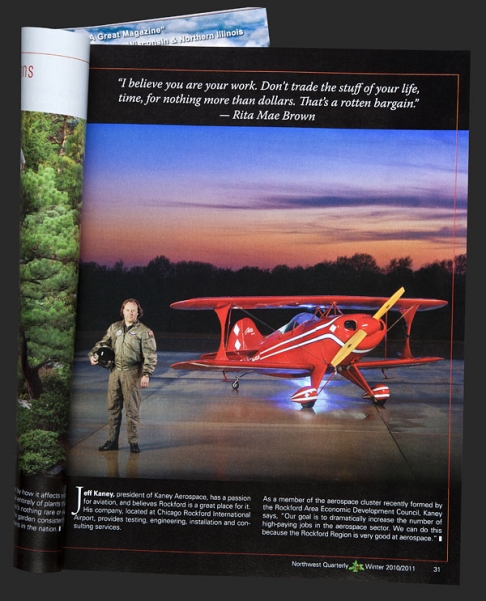 I am really excited about a new project we've begun called "Work".  It is very simple (and challenging): make an interesting photograph of someone in their work environment.  Every month we will be creating one portrait for the project.  Our upcoming portraits include an underwater image of a Master Scuba Diver/Instructor and a Public Works Director that is willing to get very dirty in a sewer for us.
This month's portrait is of Jeff Kaney, a pilot who learned to fly at the age of 8 and was a flight instructor by age 19.  He had a 10-year stint in the USAF as a pilot prior to his career as a commercial pilot.  During his time as a commercial pilot he also flew as an air show pilot for the USAF.  Jeff is photographed with his Pitts aerobatic biplane at the Chicago Rockford International Airport.
We had a lot of help to make this image happen…many thanks to Jeff Kaney, Jodi Kanarish Richards, Jeff Anderson and Kyle and Paul Johansen.  And for you techies that are wondering…we had 7 Canon 580's doing the lighting for us.